We're fundraising for all those familys and individuals that are affected by cancer!
We've decided to #ROCKTHECHOP for Cancer Council's Ponytail Project.

We want to help those who are affected by cancer and help them in any way, shape or form.
We have decided to chop off our ponytails soon next holidays, and donate as much money as we possibly can!

Please donate to our page to help us help others. Every cent counts and means the world to us!

Cancer affects us all and its time we all stood together to do something about it. Please donate to help stop cancer.
Thank you!

-The BOB squad

Thank you to our Sponsors
Jessica Jenkins Carole Mules Carole Mules Anonymous Carhy Rebecca Lawrence The Wheelwrights Di Anderson Sally Warren Dotti Opray Hugh Donald Aleisha Godfrey Janelle Greene
Kerri Eckart
Kylie Shane Browning Ash & Ella Wheeler Lily Przybylak Angela Ellis Jennifer Mclennan Graeme Anderson Emma & Sarah Purcell The Kairs Leilani Garland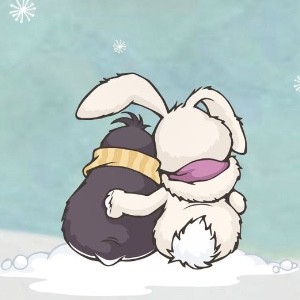 Greer And Grayson Ken And Margaret Brown Tarryn & Ben Sarah Sullivan
Karin Wiedemann The Schulz Family The Yarskis Philip Castle The One, The Only, The Hairy Godmother Tara Cole Betty Cunningham Sharon Gawler Rebecca Chivers Ronja And Co Stasiakowski Sophie Tully
Jane Shakespeare The Jenkinson Family Tracey Godfrey Crane Family Greg And Lisa Conroy Mimski The Stringers Tara Cole Tara Cole Debra Jenkins Fay Godfrey Joy Richards Margaret Mearns Anne Bolland Babcia
Olivia, Lucas & Isla ? Anna Plunkett Danielle Bryant Danielle Bryant
Katie Boyd Lauren & Charlotte Justine Cooper Taylor And Cammie ?? Lara Kane Robyn Wakerley Kim Skubris Kim Skubris Kim Skubris Philip Castle Suki Hanna Slowinski Julia D Gisler Family