Join the movement and hear what your fellow Ponytail Project #SQUAD have to say
Through Ponytail Project, over 1,000 girls have raised over $450,000 for Australian families affected by cancer. This fundraising initiative empowers all students across Australia to play their part in helping those affected by cancer.
Say hello to our five Ponytail Project 2020 Ambassadors! These incredible five ladies participated in Ponytail Project in 2019 and are now rocking their chop! They have shared their stories below and put together some advice below if you are thinking about rocking the chop too!
"I signed up to Ponytail Project because I've seen firsthand how devasting cancer can be to a person and their friends and family. As a school community, we've been affected by cancer multiple times and one thing that always makes the person suffering feel worse, is having to make an unwanted and massive change to their appearance because of the chemotherapy. A couple of years ago, when a girl in my grade was going through chemotherapy and had to shave her head, her family made the day a celebration and something to look forward to instead a loss. When I saw that Ponytail Project was doing a similar celebration of bravery and girl-power and using it as an opportunity to raise money, it was really just a matter of convincing my mum to let me cut my hair and signing up."
Quinn Venz
"At first, I was a bit worried about having short hair and how different it would be, but then I remembered how much it will help those who need it and makes me realise it was all worth it! I raised over $1,100 – which was crazy considering I set my first goal at $150. As I received more donations, I raised my goal. At first, I didn't set a date as I wanted to see how many funds I could raise. Realising that small things like this can help change other people's lives, people who can no longer change their own lives due to the devastating effects of cancer is my favourite thing about Ponytail Project"
Summar Child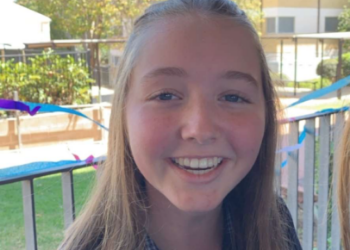 "I am not going to lie at first, I was like "no thank you" I wasn't going to cut my hair. A week or two went by and I just couldn't get it out of my head. It's crazy to think how much looks matter in society and the thought of someone feeling not confident in their own skin because they hair is falling out broke my heart. I thought to myself if someone feels confident in wearing my hair, then cutting off my hair isn't a big deal. Although I might never see that girl or boy wearing my hair, It's the thought that I just couldn't get out of my head, so I did it."
"Hair grows back"
"Rock the short hair club"
Caitlin Whaley
"I signed up for the Ponytail project because I believe that even the smallest things can make the largest impact. As a family member of a three-time cancer survivor and friend of many that have not been so lucky, I know how important it is to raise awareness and funds for continued research. Unfortunately, cancer is all around us and these initiatives are fundamental in keeping the relevance and importance of finding a cure alive. As cancer can affect a whole community, we need to adopt a whole community approach for the fight against cancer. It may seem like a major deal to cut your hair but at the end of the day, hair grows back. Cancer can too and that is why we need to raise funds and awareness for both cancer and cancer research. The Ponytail Project is a fun and exciting way to raise funds for those that are less fortunate than us and fighting against cancer of any kind."
Bronte Schmidt
"Ponytail Project builds communities and brings people together to support others. Whether you signed up to #rockthechop , donated to someone's page, watched in support as other's chop or are courageously battling cancer yourself – we are all a part of this community; this community of people who support, encourage and love each other for their bravery. That is my favourite thing about Ponytail Project. The Ponytail Project really brought my school community together. Everyone was there to support the girls who chopped. We, together, raised 21K as a school and I couldn't be prouder of us."
Annette Olyslagers