I'm fundraising for... my best friend Rianna
Hey guys, Tiarne here! My best friend Rianna was diagnosed with brain cancer last year, and she recently went through intense radiation & chemo. Watching her go through all this was tough, but I'm so happy to say she is now cancer free!  
I wanted to come up with a way to show my support, so in October, my friends and I are all cutting our ponytails to donate for wigs. I decided to create this team for the Cancer Council's Ponytail Project because cancer affects us all,  and it's time we all stood together to do something about it. 
I want to show my support to Rianna & all other cancer patients. Please sponsor me or my team, & donate any amount of money you can to help cancer research and support those affected. 
Anything helps & is greatly appreciated :)
- Tiarne van Gennip
Thank you for your support!
Wow,  I can't believe how much money we've raised & I'm so grateful for everyone's generous donations. When I first started this fundraiser,  I didn't realise how supportive everyone would be! You're truly making a difference and  I appreciate everyone's support. (Above is a photo of Rianna and I!)
- Tiarne :)
We're fundraising for...
Research
Thank you to our Sponsors Anonymous
Creative Academy Of Performing Arts Mom & Dad Talisha Atkinson Mansfield State High School Donations Janice French Grandma & Grandad. Anonymous Michael Van Gennip Rod Wookey Rod Wookey
Narelle Richards Rodney Evans Christine Rice Liz Celegato
Stroud Family Ryan Van Gennip Annette Hardwick Fiona Vicig Keaton Caleb Henleu
Tadhg O'loingsigh
Madeline Wust Mummabear French
Jocelyn's Mum & Dad
Celltec Air Conditioning Mischa Anonymous Julia Fifoot Stephen Henley Woodrow Monkeys Phil Druery Jo Scotter
Jacqueline Evans-figueroa Brandon Johnston One Taekwondo
Kylie Agnew Kym Andrews Ezana Dzafic Kate Kotzur Casben Thornton
Anonymous Kiarra Sheppard Sita Walker Carina Henley Ruan Alberts
Rod Wookey Derek And Val Ryan Ron Van Gennip
Ashley Dutt Anonymous Lyn Hoddinott Naralie Higgins Sophie, Christina, Elen & Ben French Ann Henley Carmelina Quinton Andrew Donnelly Jackir Schougaard Ben Sciacca Chloe Johnston
Anonymous Meg And Robert Patterson Susi Kunow Naina Shivani Sharma Penny Bairstow Jackie Holyoake Narelle Kerma Dianne Hannam Anita Balint Katie And Sam Erin, Finnbar, Greer, & Conor Fitzgibbon Karen Quinton Andrew Dyet Anne Mceniery Yulia Sitompul Tammy Vallis
Rod Wookey Lisa Luck Rylee Thompson Kj Ward Christina
Tara Kuhn Sarah Higginbotham
Aliyah Avio Vicki Sciacca
Robinson Family
Anonymous Carol Mackonochie
Mel Caruana
Ashley Dutt Anonymous
Aunty Shirene & Uncle Pat Nicole Buckley Anonymous
Anita & Adrian Crank Anonymous Georgia Massey Terry Shand Katya W Linda Hammill Anonymous Nada Dawood Mikayla Cross Shakira Anonymous Mikayla Cross
Jayden Liu-batista Vicki Denison Rod Wookey Christina Hood Jackson Gray Peta Hood Kiarra Sheppard Jenny Phie Ker Qing Ngu Lachlan Hackett Lisa Bartley Murphy Denise Krklec Megan Goodchap Anonymous Sarah Fryer Lucia Liza Green Janelle Knoetze Jayden Upton Anonymous Lilly Lindsell Stoker Anonymous Tarini C Micah Templeton Katrina Truong Kimberly Fukushige Vicki Shaw Cathy Cleary Kathrine Cooper Jocelyn Heidi Becker Jacky Cao Aparnaa Kambil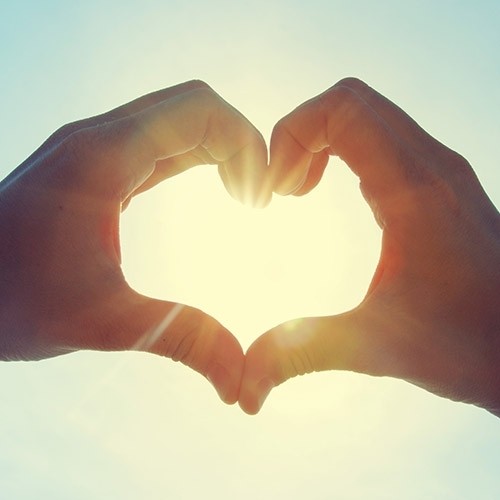 Shannon L Lauwrens Thwaite Michael Barry Liv Burns
Inge Dekker Anonymous Alessio Di Bartolo Anonymous Ashley White
Liz Ladd Anneka Lloud
Eric Yang Sally + James O'leary Industries Anonymous Patrick Ryan Karen Mckinnon Pender Kiarra Sheppard Anita Cox Anonymous May & Reg Stevens Nicola Douglas Sophie Burton Isabelle Le Bouder Tracie Belling Nikki Whitney
Ella Van Gennip Grandma Donnelly Alan Kucurs Morgan Ainslea Pratt Abs Peters
Shanissa Janamian Anonymous Chelsea Gan
Hiruni Anonymous Tom Dunn
Ashley Dutt Kiarra Sheppard Tiarne Van Gennip Anonymous Jocelyn Henley
Mikayla Mitchell Hayley Matthews Anonymous Erin Power Kiarra Sheppard Kiarra Sheppard Kiarra Sheppard Michelle Kelly Praathna Nair Lisa Henderson Demi Gogova Chelsea Shannon Avani Joshi
Alaina Creamer Alana Kane Annabelle.m Anonymous Sapphire Tsiamks Gregory Heffernan Sean O'brien Kiarra Sheppard Emily Hughes Anonymous Kiarra Sheppard Kiarra Sheppard
Debbie - Ccu Lynda Robertson
Anonymous Kiarra Sheppard Kiarra Sheppard Nina Pereira Kiarra Sheppard
Ashley Dutt
Anonymous Regina Tyson Andre Y Anonymous Anonymous Ashley Dutt Jacinta Bartlett Kiarra Sheppard Anonymous